Getting Financial Support During COVID-19.
Apr 14, 2020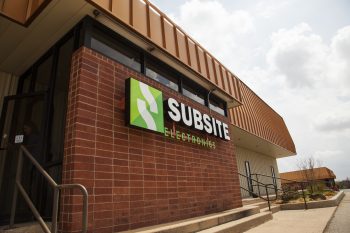 The COVID-19 pandemic has posed unprecedented challenges to all aspects of our lives. As an essential business building and maintaining critical underground infrastructure, however, we recognize that you have a unique challenge: protecting your physical and financial well-being while continuing operations through this time of uncertainty.
At Subsite Electronics, we are working to ensure the safety and security of our families, associates, and valued customers. As part of that effort, we're sharing some of the available resources that may help support your financial stability as you navigate through this difficult economic time.
On March 27, 2020, President Trump signed into law the Coronavirus Aid, Relief, and Economic Security (CARES) Act. The new law includes more than $2 trillion in economic support for individuals, families, and businesses. While there are many aspects to this legislation, specific components that may be helpful to your business include:
various forgivable loans and other loan programs for small and mid-sized businesses with conditions designed to encourage employee retention or the rehiring of laid-off employees;
extended and increased benefit levels for unemployment insurance payments, including making unemployment insurance payments available to sole proprietors, independent contractors, and workers with limited employment histories; and
clarifications to changes in the Families First Coronavirus Response Act regarding the availability of paid sick leave for rehired employees.
As there are several programs available to small businesses, we encourage you to talk to your banking/lending partners and consult with your tax and legal advisors to fully understand your choices in taking advantage the programs offered, as well as any implications they may present. In addition, don't forget to research any state or local programs that may also be available. Check your governor's website for up-to-date information about relief available in your area. The National Governors Association offers a list of governors' websites.
For your reference, following are resources and links from the Small Business Administration and the Department of Treasury you may find useful in finding more detailed information on the options available to you, including eligibility requirements.
In these difficult times we thank our customers for trusting Subsite Electronics for your Underground Awareness™ needs. We wish you all safety and wellness in the days ahead. As always, please contact us or your local Subsite Electronics dealer if we can help you or your business in any way.