Construction Industry Awards Program Honors Subsite® Electronics
Dec 21, 2016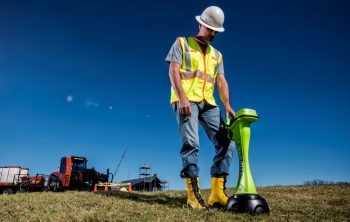 Perry, Okla., December21, 2016 – The Construction Equipment Top 100 Awards for 2016 has recognized the Subsite Electronics TK Recon HDD Guidance Series.
The Construction Equipment Top 100 New Products of 2016 Award program was conceived to call special attention to the most significant new products announced each year. These awards serve to emphasize innovations, highlighting manufacturers who are investing in research and development. Their investments pay off for equipment users in the form of greater productivity, efficiency and safety. They also ensure a competitive marketplace.
"We are very honored to have our product selected this year, said John Bieberdorf, HDD Guidance Systems for Subsite Electronics.   This award recognizes our product innovation that takes place every day to help our customers do more with their time."
The TK Recon Series offers all the proven benefits of the original TK Series built on a new, advanced-technology base that allows the company to incorporate several performance-enhancing features now, and accept upgraded features in the future. With more battery choices than the competition and improved radio performance with increased interference immunity and faster information transfer, the TK RECON Series is designed to enable operators to be more productive and efficient on every jobsite.
For more information on this software and Subsite® Electronics, visit www.subsite.com or any of our social media channels – Facebook, Flickr, Twitter, Google+, LinkedIn and YouTube. You can contact us at info@subsite.com or 800-846-2713.