Construction Industry Awards Program Honors Subsite® Electronics
Dec 21, 2015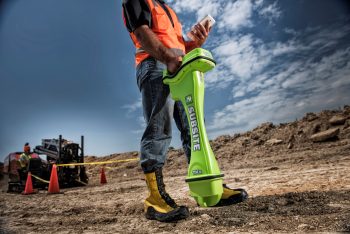 Contact: Jeri Lamerton
Work: 580-572-3392
Perry, Okla., December 21, 2015 – The Construction Equipment Top 100 Awards for 2015 has recognized the Subsite® Electronics TSR Mobile Software.
The Construction Equipment Top 100 New Products of 2015 Award program was conceived to call special attention to the most significant new products announced each year. These awards serve to emphasize innovations, highlighting manufacturers who are investing in research and development. Their investments pay off for equipment users in the form of greater productivity, efficiency and safety. They also ensure a competitive marketplace.
"We are very honored to have our product selected this year, said John Bieberdorf, HDD Guidance Systems for Subsite Electronics.   This award recognizes our product innovation that takes place every day to help our customers do more with their time."
The TSR Mobile Software enables drillers to generate an as-built report as soon as the pilot bore is completed. Information can be sent to and viewed on Android mobile phones and tablets, as well as Windows-based computers and Mac OSX. TSR mobile software is shipped with each TK HDD guidance system sold and can be downloaded at no cost from the Subsite Electronics website at https://www.subsite.com/support/software-updates for use with TK equipment already in service.
TSR mobile software profiles include a pitch-based graph of bore data. To log a data point, the operator simply pushes a button on the guidance system. Once the job is finished, the profile of the downhole tool is calculated documenting tool location and pitch, as well as field terrain.  Reports can be immediately e-mailed to the office or the customer via smartphone or tablet.
For more information on this software and Subsite® Electronics, visit www.subsite.com or any of our social media channels – Facebook, Flickr, Twitter, Google+, LinkedIn and YouTube. You can contact us at info@subsite.com or 800-846-2713.