Precision Underground Uses TK Trackers In Iowa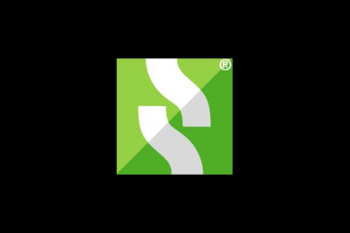 Iowa utility contractor Precision Underground Utilities is described by owner Jamie Nobiling as a small, family-run business with high expectations.
"Small" and "large" are relative terms, and Precision Underground has an impressive record of growth and body of work since it was established in 2006.
"We have completed a wide spectrum of projects," said Nobiling, "including many fiber, water main replacement, storm sewers, low- and high-voltage power and sanitary sewer work. Although the majority of work focuses on the fiber and telecommunications industry, the business' capabilities and client base have grown as we contracted more underground projects."
In 2014, Precision Underground installed 469,000 feet of duct, pipe, and cable, compared to 39,000 feet its first year in business.
The company is well equipped to make installations by trenching and excavation, plowing, and horizontal directional drilling. However, there has been a steady shift from excavation and plowing to trenchless HDD.
Nobiling said as recently has 2012, production figures showed much more excavation and plowing than trenchless: 434,500 feet of open cut/plowing to 145,500 feet of boring. By 2014 the ratio was about even with boring pulling slightly ahead to 235,000 feet HDD and 234,000 open cut/plowing.
"In most of Iowa," said Nobiling, "soil conditions don't play a major role in the decision to use or not use HDD. What really plays a role is the landscape. HDD is the obvious choice when there are bodies of water, hard surfaces and existing utilities present."
Nobiling estimates 95 percent of the company's customers understand the value of HDD, and they specify it when appropriate.
"HDD has been very successful in the state of Iowa," said Nobiling. "A majority of our customers prefer HDD within city limits for the sole fact of cleanliness. We can get in and get out with minimal ground disturbance which means less clean up and call backs from home owners.
"Within the communications market, the only time we get the plows or trenchers out is if we're in a rural setting. As far as water mains, the engineers have been using more HDD if the project isn't run consecutively with a street reconstruction. We have some engineering firms that will depend on us for our input on a difficult installation or what type of product to use for a particular job."
Precision Underground operates Ditch Witch® horizontal directional drilling models ranging in pullback ratings from 5,000 to 30,000 pounds.
A key element in every HDD instillation is the ability to precisely guide the drill head to the bore's exit point. For this critical task, Precision Underground has upgraded to Subsite TK HDD guidance systems.
"Evaluating available tracking equipment," said Nobiling, "we look for quality, durability, long service life and most of all accuracy. We decided to make the move to TK trackers because of the ease of mapping compared to older systems, forward locating, projection for tight alignment bores and the ability to change between multiple frequencies due to changing ground conditions, and depths we encounter on our longer bores."
The TK series is the only HDD guidance system with dual locating modes: "Walkover" and "Drill-To™". Its filtering system eliminates or minimizes interference from nearby existing utilities.
Nobiling said the company crews also use Subsite® 910R/T utility locators to locators to verify One-Call locates and buried lines on private property where One-Call doesn't work; vacuum excavation systems to keep work sites clear of drilling fluid and pothole, trenchers, and vibratory plows.
Nobiling said Precision often works as a subcontractor to install pipe and cable and has the resources to provide everything from to design to finished construction, whether work is done in house of subcontracted.
Precision Underground HDD projects range from simple to extremely complex.
While the majority of Precision Underground's work remains telecommunications, several projects illustrate the company's versatility. One was a job to install 600 feet of 12-inch diameter steel water casing under a state highway with a creek running adjacent to the highway.
Explained Nobiling: "We had an overall grade change of 11 degrees in that 600 feet, and we had to cross a major fiber line that was within three feet of our pilot bore at a depth of 20 feet. Obviously precise tracking was critical.
"We started the project at 7 a.m. on Monday and had the job completed by 9 p.m. Wednesday night. That included all the pipe prep and welding. The project was done with our JT3020 [30,000 pounds of pullback; 4,000 foot pounds rotary torque]. We started with 28,000 pounds of pullback pressure and ended with 24,000 pounds of pressure. The continuation of that job was another 7,000 feet of 8-inch water main all installed by HDD which we completed in three weeks, all HDD with the 30,000-pound pullback JT3020."
Last fall, a Precision crew 120 feet of 18-inch diameter snap lock ductile iron storm sewer on grade, also with the JT3020. A 26-inch diameter pilot hole was necessary to accommodate 24-inch diameter bells of the pipe.
One of the most unusual projects was a directional drilling installation of 350 feet of 6-inch diameter line on the campus of Iowa State University (ISU).
"The pipe to be installed," Nobiling said, "was 6-inch steel wrapped in 2 inches of foam which was then wrapped in a HDPE outer jacket. This pipe was designed for open cut placement, not HDD. ISU's last resort was to open cut because this line had to cross a creek which had a flood protection berm on each side and a recreation facility and parking lot that they did not want to disrupt.
"The pipe manufacturer confirmed with ISU that they knew of one other company that had successfully installed this same type of pipe by means of HDD. So long story short, we were the second company to successfully place this style of pipe using HDD."
Precision Underground is based in Cambridge, IA.
Through the end of 2014, Precision Undergrounds workload was approximately 60 percent telecommunications, 30 percent water, and 10 percent "other".
"Previously, said Nobiling, "we have been about 80 percent communications, 10 percent water, and 10 percent other. As we acquired larger drilling rigs, we have been able to move to bigger contracts and pipe sizes of water mains. And we have been very successful at it, too."
Jamie Nobiling and General Manager Gary Nobiling have used their industry knowledge and experience and built an organization of dedicated employees that have enabled the company to grow and expand its services.
Knowledge, commitment, quality of work and ability to adapt are keys to the company's success, believes Nobiling.
"We've averaged 40 percent growth per year for the past three years with absolutely no advertisement dollars spent," concluded Nobiling. "Our workmanship, experience and knowledge are driving our growth. We will be a key player in the larger contract markets in five years, if not sooner."
•••
Box…Equipped for Success
The right quality equipment backed by superior service and support help Prevision Underground exceed its clients' expectations.
"We look for quality and dependability in our equipment," Nobiling said. Parts and service are essential to any construction operation, because down time is money lost.
"Ditch Witch® – Iowa in Slater is what service should always be, along with parts inventory, and special thanks to Tom Thorsbakken, product support manager; Ken Hamilton, sales manager, company President Jeff Chlupach, and all the team at Ditch Witch."